Teddy Bear Puppies… What is a Teddy Bear Puppy?
Hi!!!
We are Live Teddy Bears!
We love to cuddle and play. We come in a variety of colors and we are
extremely smart and easy to housebreak. We love children and even get along well with cats and other dogs.
We don't shed and are a low dander pet, so if you have allergies, we will both get along great!! If you trim our hair with a scissors instead of a
clipper, we will always feel soft like a plush Teddy Bear.

We only get between 10-15 lbs. when we are fully grown.
(We are great to travel with and it's easy to sneak us into hotels)
We are not big barking dogs, however we will let you know if someone is at your door. Even though we are cute and cuddly, the cold weather
doesn't make us shiver like some little dogs….
We will love every member of your family and do our very best to please you.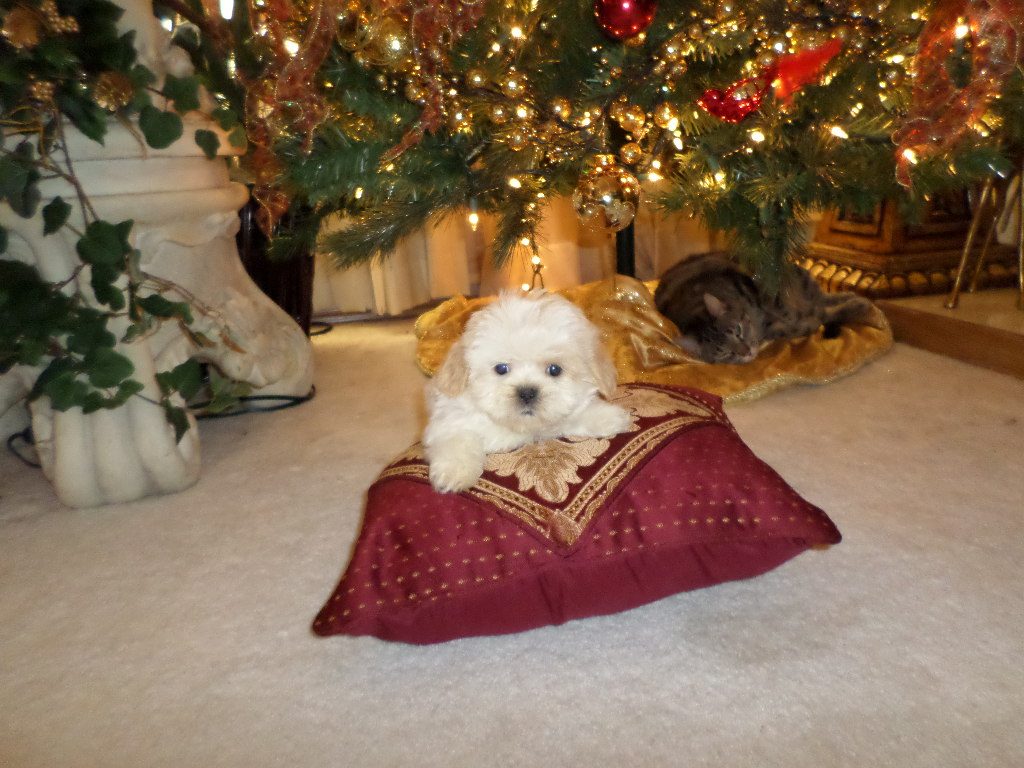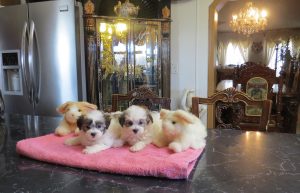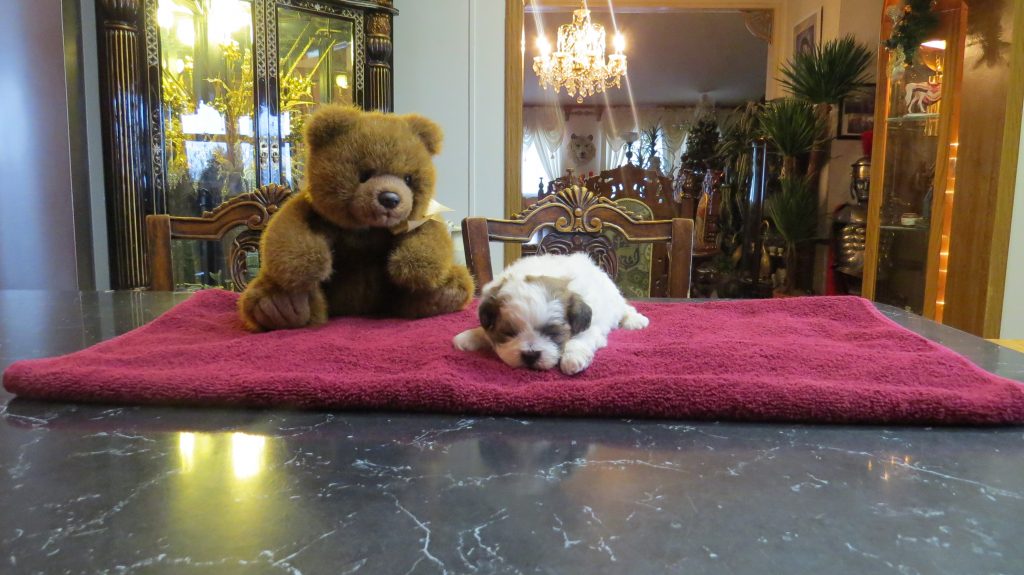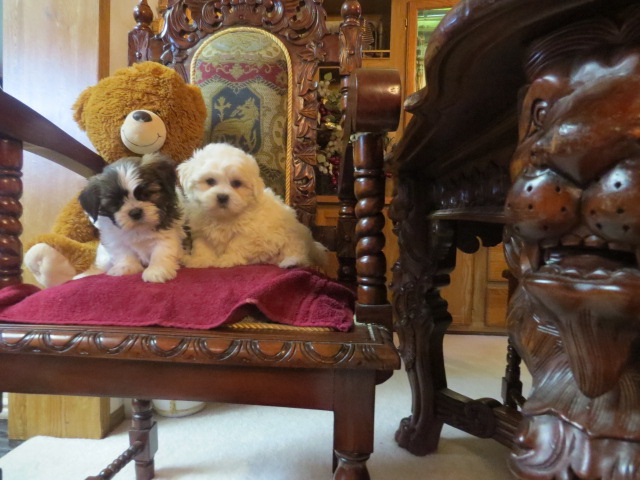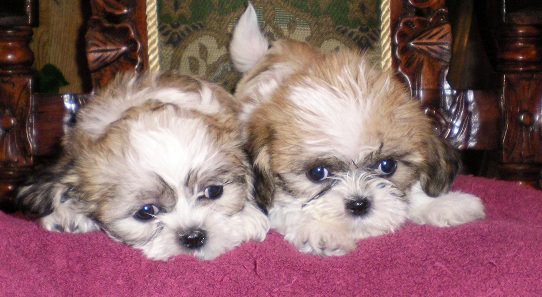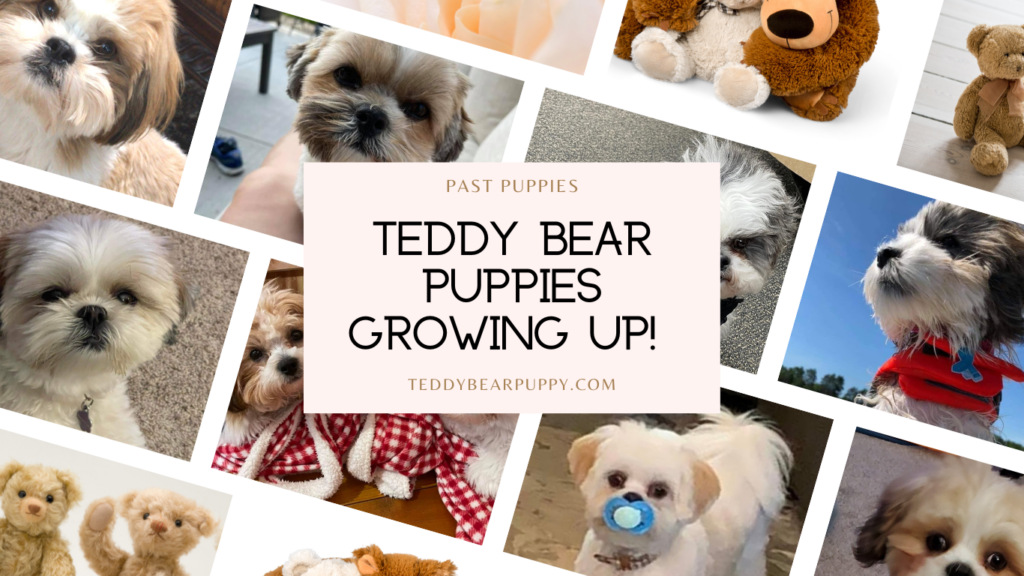 Want to see more pictures of our many past Teddy Bear Puppies?!